Conditioning Your Canine Through Exercise!
As well as using specialised massage techniques on your dog I can offer rehabilitation exercise programmes to:
provide effective pain management
help to manage chronic conditions
maintain fitness
encourage body awareness and better muscle engagement
I have teamed up with a group called "Conditioning Your Canine" to compliment my "choice and positive reinforcement" goals. I can provide targeted exercises to strengthen particular muscle groups, train specific neuromuscular pathways and enhance body awareness (proprioception).
Following a thorough assessment of your dog I will recommend appropriate exercises for you to train and complete together. The exercises will be tailored specifically to your dog's needs and the conditioning aims at that time. A suitable progression through to different, more challenging, exercises will also be recommended as your dog strengthens and improves.
You will receive an emailed connection to an online platform compatible with all electronic devices which will allow you to use the programme whenever and wherever suits you. This can be printed too, so that you can refer to it when you're not online.
The package includes:
a Foundations document with a wealth of information about the key principles underpinning the conditioning exercises
clear video instructions showing the exercises being performed
training tips so that you can be sure you are training your dog safely and correctly
details about which muscle groups are being activated during the exercises
This should be an enjoyable bonding experience for you and your dog. It builds positive links between performing the exercises and reward, releasing plenty of feel good endorphins!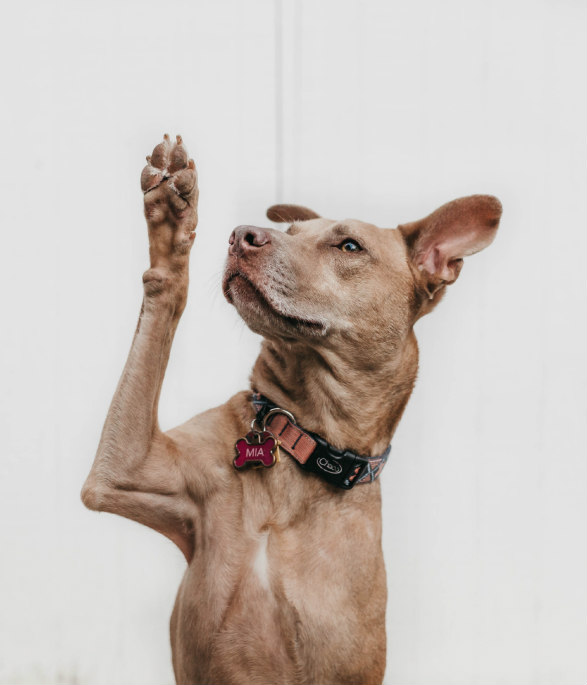 Are you interested in finding out more about exercise rehabilitation and what it can do for your dog?